ESTABLISHED IN 1972, APOLLO CONTRACTING HAS WORKED ACROSS LONG ISLAND TO DELIVER THE FINEST IN HOME IMPROVEMENTS FOR ALL OUR CUSTOMERS.
---
Located in Bethpage, NY Apollo Contracting Corporation is an expert at Long Island home improvements.
---
Apollo Contracting Corporation is one of the most respected family owned general contractors on Long Island. Over the course of our more than 45 years in business, we have established a reputation for remarkable customer care and extraordinary service. We proudly offer a full complement of general contracting services, and tailor our engagements to satisfy your home improvement needs and preferences. From siding and windows to kitchens and baths to full house builds all of our services are performed with precision and attention to detail. We at Apollo Contracting only employ the latest and best techniques, utilizing high end materials, products and equipment to ensure that we fulfill our unique, substantial expectations for our work.

It goes without saying that we strive to provide exceptional value. We fully understand that deciding whether to engage a contractor for a project is a significant investment decision for a homeowner. When making this decision, please know that all of our staff here at Apollo Contracting possess over two decades of experienced craftsmanship. Please also know that when we work on an engagement, we partner with you to achieve your goals as we believe in teamwork. We listen to your needs as they too become our needs. We always will treat your home as if it is ours. If you are considering home improvements, and would like to gain ideas and discuss options with a dependable Long Island Contractor, please call us at 516-433-0200 or visit our showroom here in Bethpage.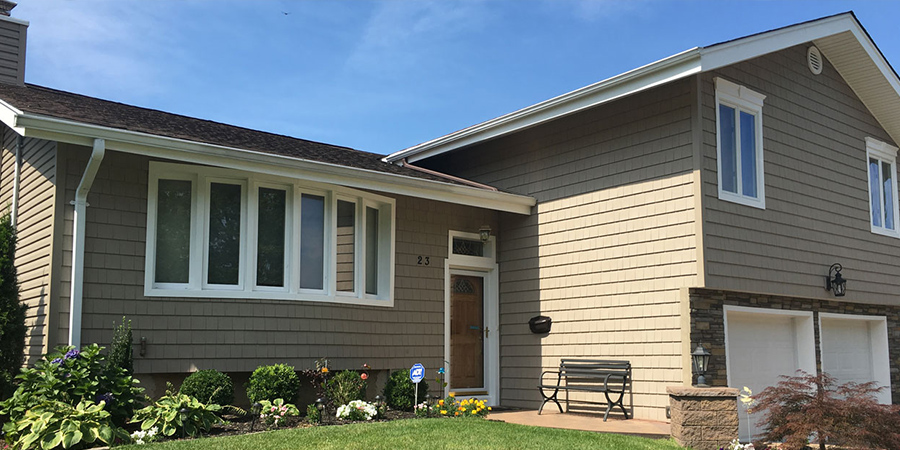 At Apollo Contracting, our general contractors strive to make any facet of home improvements as easy as possible. Chris, John, Larry or Siawill be at your house daily, ensuring that all is running smoothly and to your liking. Feel free to visit our Long Island office and showroom anytime to discuss projects and view photos of some of our projects and read many happy customer testimonials as well as products that we have on display. We complete every project with pride and our customers, who often become long-time friends, are always impressed with our work as our craftsmen and mechanics are specialized in certain trades, whether its projects to exteriors like siding and windows and extensions, or complete kitchen and bathroom renovations so the attention our detail is specific. Once you've selected us as your General Contractor, our friendly and exceptional service, our reliability, our attention to detail and our experienced carpentry work will be very evident and appreciative.

Apollo Contracting Corporation is committed to assisting you in adding value, energy efficiency, and appeal to your home. When you hire us as your Long Island general contractor, Apollo Contracting will accomplish this with precise craftsmanship, timely work and continued service. You'll get the most joy out of your Long Island home with our top-quality products, expert technique and installation and customer service. Apollo Contracting Corporation will be more than happy to work with you or an architect to complete your project; our staff wants the final product to be exactly to your liking, as we treat your home as if it is ours.